Grinding Technology
Dipl.-Ing. Meik Tilger
Address
Institut für Spanende Fertigung
Technische Universität Dortmund
Baroper Straße 303
44227 Dortmund
Office
MB III room 3.014
Phone
+49231 755-5274
E-Mail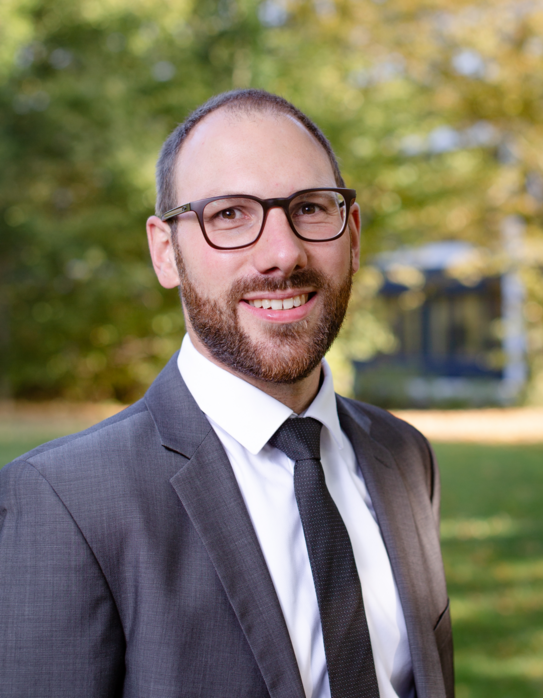 Steigerung der dynamischen Festigkeit thermisch beschichteter Bauteile durch spanende Oberflächenkonditionierung (abgeschlossen)
Experimentelle und simulationsgestützte Grundlagenuntersuchung zur Ober­flächen­strukturierung durch das Kurz- und Langhubhonen (abgeschlossen)
Strodick, S.; Vogel, F.; Tilger, M.; Denstorf, M.; Kipp, M.; Baak, N.; Kukui, D.; Biermann, D.; Macias Barrientos, M.; Walther, F.:
Innovative X-ray diffraction and micromagnetic approaches for reliable residual stress assessment in deep rolled and microfinished AISI 4140 components
Journal of Materials Research and Technology 20 (2022), S. 2942-2959, doi: https://doi.org/10.1016/j.jmrt.2022.07.168
Bosch, M.; Tilger, M.; Biermann, D.
Durch Superfinishen die Geräuschentwicklung von Getriebewellen minimieren
Schleifen + Polieren, 25 (2021) 3, S.72-75
Maucher, C.; Duntschew, J.; Möhring, H.-C.; Tilger, M.; Biermann, D.
Controlling of the Additive Subtractive Processchain
Proceedings of the Metal Additive Manufacturing Conference 2020; Virtual Conference, September 30 - October 2, 2020; S.211-222
Biermann, D.; Tsagkir Dereli, T.; Tilger, M.
Gegenüberstellung des Einflusses von hybridisch und metallisch gebundenen Abrichtwerkzeugen bei der Schlichtbearbeitung von 100cr6 mittels CBN-Schleifscheiben
Diamond Business, 72 (2020) 1, S. 22-31
Tilger, Ma; Biermann, D.; Abdulgader, M.; Tillmann, W.
The Effect of Machined Surface Conditioning on the Coating Interface of High Velocity Oxygen Fuel (HVOF) Sprayed Coating
Journal of Manufacturing and Materials Processing (online), 3 (2019) 3, doi: 10.3390/jmmp3030079
Biermann, D.; Tilger, M.; Timmermann, A.
Echtzeit-Aufnahme der Oberflächenrauheit im Rahmen einer zweistufigen Microfinishbearbeitung
Diamond Business, 70 (2019) 3, S. 80-87, ISSN 1619-5558
Tilger, M.; Biermann, D.
Ober­flächen­strukturierung mittels spanender Prozesskombinationen - Drehen und Microfinishen - Teil 2
Forum Schneidwerkzeug- und Schleiftechnik, 32 (2019) 1, S. 104-109
Tilger, M.; Biermann, D.
Ober­flächen­strukturierung mittels spanender Prozesskombination – Drehen und Microfinishen – Teil 1
Forum Schneidwerkzeug- und Schleiftechnik, 32 (2019) 1, S. 104-109
Tilger, M.; Siebrecht, T.; Biermann, D.
Fundamental Investigations of Honing Processes Related to the Material Removal Mechanisms
7. WGP-Jahreskongress, Schmitt, R. H.; Schuh, G. Apprimus Verlag, 5.10.-6.10. 2017, Aachen, Germany, ISBN 978-3-86359-620-0, S. 121-127
Tilger, M.; Kipp, M.; Schumann, S.; Dereli, T.T.; Biermann, D.
Structuring Surfaces by Microfinishing Using Defined Abrasive Belts
Inventions, 2 (2017) 4, doi: 10.3390/inventions2040033
Siebrecht, T.; Tilger, M.; Dereli, T.; Kipp, M.; Finkeldey, F.; Bergmann, J.; Schumann, S.; Biermann, D.; Wiederkehr, P.
Stochastische Modellierung von Kornverteilungen beim Microfinishen mit deterministischen Finishbändern
4. Fachtagung "Sensitive Fertigungstechnik", 2.11.2017, Magdeburg, Germany, Hrsg: Goldau, H.; Stolze, R., Shaker Verlag, ISBN 978-3-8440-6397-4, (2017), S. 167-174
Biermann, D.; Kansteiner, M.; Tilger, M.; Wiederkehr, P.
Einfluss der Andrückrollenhärte beim Microfinishen -Analyse der Kontaktbedingungen und der erzielten Oberflächenrauheiten
wt Werkstattstechnik online, 107 (2017) 1/2, S. 059-065
Biermann, D.; Bathe, T.; Tilger, M.
Finishbearbeitung von Werkzeugen aus Hartmetall zur Ober­flächen­strukturierung - Ein Beispiel zur gezielten Topographieeinstellung an Führungsleisten von Einlippenbohrwerkzeugen
Diamond Business, 53 (2015) 2, S. 46-55
Biermann, D.; Goeke, S.; Tilger, M.
Trockenbearbeitung keramischer Verschleißschutzschichten durch Bandschleifen
Diamond Business, 48 (2014) 1, S. 36-45
9) Tilger, M. (V.)
Feinbearbeitung in der additiv-subtraktiven Fertigungskette – Funktionalisierung additiv gefertigter Bauteile mittels geometrisch unbestimmter Schneiden
9. Dortmunder Schleifseminar; Dortmund, 29.-30. Sep. (2021)
8) Tilger, M. (V.); Frank, H.(V.)
Advanced Processing of Additively Manufactured Parts – Herausforderungen der Funktionalisierung additiv hergestellter Bauteile
9. VDMA Forschungstag Präzisionswerkzeuge; Online Tagung, 15. Apr. (2021)
7) Biermann, D. (V.); Tilger, M.; Ott, A.
Zerspanung mit geometrisch unbestimmter Schneide – Funktionalisierungsprozesse innerhalb der Prozesskette
Hanser Schleiftagung 2021; Online Tagung, 9.-10. Feb. (2021)
6) Maucher, C. (V.); Duntschew, J.; Möhring, H.-C.; Tilger, M. (V.); Biermann, D.:
Mastering the Additive-Subtractive Process Chain.
5th Metal Additive Manufacturing Conference (MAMC); Virtual Conference, 30. Sept-02. Oct. (2020)
5) Bosch, M. (V.); Tilger, M. (V.):
Superfinishen – das Verfahren für hochbeanspruchte und moderne Oberflächen.
8. Dortmunder Schleifseminar, Dortmund, 09.-10. Okt. (2019).
4) Aßmuth, R. (V.); Tilger, M.:
Oberflächenfeinstbearbeitung und –charakterisierung.
2. Schneidwaren-Symposium Wuppertal, Wupperatl, 06. Nov. (2018)
3) Siebrecht, T.; Tilger ,M. (V.); M.; Dereli, T.; Kipp, M.; Finkeldey, F.; Bergmann, J.; Schumann, S.; Biermann, D.; Wiederkehr, P.:
Stochastische Modellierung von Kornverteilungen beim Microfinishen mit deterministischen Finishbändern.
4. Fachtagung "Sensitive Fertigungstechnik", Magdeburg, 02.Nov. (2017)
2) Tilger, M.; Siebrecht, T (V.).; Biermann, D.:
Fundamental Investigations of Honing Processes Related to the Material Removal Mechanisms.
7. WGP-Jahreskongress, Aachen, 05.-06.Okt. (2017).
1) Siebrecht, T (V.).; Tilger, M. (V.)
Experimentelle und simulative Analyse von Prozesskräften und Oberflächentopographien bei der Oberflächenfeinstbearbeitung.
Schaeffler Schleiftechnologietage, Herzogenaurach, 26. Jul. (2017)